Spring means a fresh start. Make over your social media and watch your referrals grow faster than the bluebonnets...
To be a successful real estate agent, you need to network, network, network. Ten years ago, that meant passing out business cards to everyone you met. Today, you can reach a lot more people and save a lot more trees by using social media.
Don't sweat it if your social media accounts need a makeover. We'll get you up to speed on the latest social media strategies and help you gain more followers that will send business your way.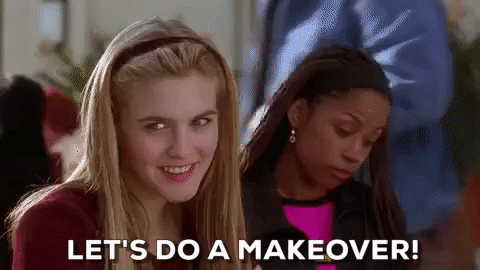 Market Update: March 7, 2018
Get leads through Facebook using comparative market analysis (CMAs).
Generating new, hot leads through the largest social media platform in the world is no small task, but it's easier to do with the right resources. The team at Real recently released a click-worthy video that walks agents through the process of using CMAs to gain qualified Facebook leads.
You'll first learn about the basics of Facebook advertising, which is essential information for any agent. Then you'll get a run down of what a CMA is and why it's such a great marketing tool. Next, you'll put all of the information together by learning how to create a Facebook ad that drives traffic to a lead converting CMA. Like, like, like.
5 ways to turn Facebook likes into leads.
In January 2018, Facebook changed its algorithm to focus more on "meaningful social interaction." Here are 5 ways to make sure Facebook puts your content at the top of your followers' feeds .
Real estate leaders are sharing their social media secrets.
As a part of its Leadership Week series, Inman is sharing social media insights from real estate professionals who have mastered this new form of marketing. The decision to highlight social media tells you just how important it's become in the real estate game.
In one of Inman's own Facebook groups, agents have lamented that they want to use social media, but they don't know how to go about it. This post on 7 ways real estate leaders can improve their social media will have you connecting in a meaningful way in no time.
Still think social media isn't worth your marketing efforts? Then read this.
Peer influence is huge for real estate agents. After all, 64% of sellers use agents who are referred by friends and family. Another 25% choose to work with an agent they used in the past. That means keeping in touch with your clients is definitely good for business.
New studies are uncovering the power of social proof generated through social media. The research solidifies social media's status as a major peer influencer when it comes to purchasing decisions and selecting service providers. Of course, social media is also a preferred method for communication. Those two elements combined suggest that every agent should be using social media to drive referrals.
If you want to capitalize on the Millennial generation of first-time buyers, then you basically have to be on social media. The latest data from the Pew Research Center shows 88% of Millennials use social media, and they're extremely comfortable using platforms to research service providers. So comfortable, 58% of Millennials find their agent through social media searches .
More importantly, 80% of all buyers base their opinion of a real estate agent on the first impression they get from their online presence. Are you leaving a good impression on your clients?
Share the Word on Social Media and Earn Money
Capitalize on your social media influencer status when you give AceableAgent a shoutout. Sign up for our referral program and you'll earn a 30% commission for each friend who buys through you!
Laughing All the Way to the Closing Table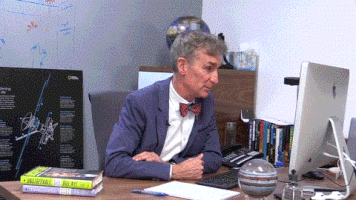 KenandChuck - genius marketing or sharing way too much of your personal life?
When a ventriloquist doll is your real estate team "partner" you may be sharing a little too much about your personal life on social media. But then again #KenandChuck were "voted the 8th Best Real Estate Team" so this marketing tactic seems to be working.
Remarkably terrible listing photo of the week goes to . . .
Is it a selfie or a listing photo ? We can't tell, which means no one is paying attention to the crazy custom faucet. #RealEstateFail. (Sorry if this was your listing.)
You're hilarious - so enter our weekly cartoon caption contest on Instagram!
Winner receives $25 to Starbucks and a shoutout in next week's newsletter. Congrats to @the_nicolelopez on winning last week's caption contest!
Gives us your best caption for this week's cartoon and see Nicole's winning entry here .
Aceable Agents of the Week: Melissa Huffman
How long have you been in the industry and how did you first get started in real estate?
Melissa: I have been in real estate since 2001. I was running a GIS [Geographic Information System] program for a market research company and a developer offered me a job in the real estate development realm.
What's the most interesting or most important thing you've learned in a real estate continuing education course?
Melissa: The most interesting thing that I have learned has to do with minerals [...], surface rights and waivers that most landowners should obtain prior to closing.
What is the trait you most admire in other real estate agents or brokers?
Melissa: Most important trait would be patience. In this business you encounter so many different people with different personalities, and one must be patient when dealing with each one.
Want to learn more about our Agent of the Week? See the full interview on the AceableAgent blog.
We Want YOU to Be Our Next Agent of the Week!
Agent of the Week gets their own page on our site, a social media push and feature in our newsletter. Apply today!
Deal of the Week: Get Social
Social media is a big landscape that can seem intimidating. It's a good thing our CE course, Nice to Tweet You: A Beginner's Guide to Social Media Marketing (TREC #33805), is being offered for a discounted rate!
Worth three hours of elective credit, this course that will show you how to use social media to build your brand and promote your real estate business.