And the Oscar goes to... the agents who hid their emotions when they found out a friend bought a house...with another agent.
If you've worked harder this month than Leonardo DiCaprio worked to win an Oscar, you deserve the red carpet treatment. In honor of Sunday's Academy Awards, that's exactly what we're giving you in this week's newsletter.
While you might not have an invite to the Vanity Fair after-party, to us, you're the real VIPs. We named our own winners for The Academy Awards for Real Estate, and there's more star-studded news below, including:
An iconic Hollywood home on the market
6 amazing movies starring real estate agents
The weirdest celebrity real estate purchase
Market Update: February 28, 2018
Augmented reality and virtual reality innovate the real estate industry. Shady lending practices threaten to hold back some buyers as markets heat up faster than a Cat on a Hot Tin Roof.
Using virtual reality like an award-winning special effects artist.
Augmented reality (AR) and virtual reality (VR) aren't going to replace agents, just like CGI didn't replace actors (no matter how good Avatar was). But in both cases, technology can make the job easier.
It seems as if everyone is jumping onboard the AR and VR train, and technology-powered brokerages like Real are leading the way. In fact, experts at Goldman Sachs predict the AR and VR market in real estate will reach $80 billion by the year 2025 .
We've all seen how virtual home tours have become commonplace, and next, amateur Steven Spielbergs will be shooting VR simulations of listings. Imagine sending a buyer a link to walk through a home rather than having to schedule a showing. In New York City, that's already the reality for agents who are selling apartments .
But this just scratches the surface of what's possible. There are already tools for virtually decorating and renovating a home, viewing property lines and exploring a floor plan that doesn't yet exist. Amazon upped the ante last year with the release of Sumerian , a tool that promises to make AR and VR design easy enough for anyone to do.
And the results are in . . . January performed better than expected.
January exceeded most real estate expert's expectations, and housing markets across Texas were a lot hotter than the weather. Home sales surged in the Austin-Round Rock MSA , Dallas-Fort Worth MSA and Houston MSA during the historically slow month of January. It's a clear sign that Texas real estate is still in demand and inventory will continue to be an issue.
One of the most iconic Hollywood homes just hit the market.
If you're looking for a home with an impressive resume and A-list owners, this Santa Monica beachfront home is a star . We don't mean to name drop, but the $12 million property has been the humble abode of silent movie actors Norma Talmadge, Howard Hughes, Joan Fontaine and Cary Grant.
The listing brings up an interesting point about the pedigree of previous owners. On most listings you don't want to announce who the homeowners are, but there are instances when name dropping can help. Agents who have used the tactic in the past say that name-dropping can create buzz , but don't expect it to increase the sale price. You're better off touting the name of a high-end builder than a high-profile celebrity.
Conventional lenders are being called out for bias like last year's Oscars.
The Academy took a lot of heat last year for what some actors felt was bias. Now conventional lenders are being called out for the same misbehavior. A recent report from Reveal suggests there's active home loan bias in 61 American metros, including five Texas cities.
The report looked solely at conventional loan data to determine that redlining was preventing a higher percentage Latino and African American borrowers from getting a loan. A single instance of redlining is one too many, but we found there were a few shortcomings in the research. And of course, conventional lenders are crying foul.
But then again, this isn't the first time home mortgage lenders have been caught redlining. A 2017 study from the Federal Reserve Bank of Chicago found that redlining from the 1930s still affects cities today. More recent cases of redlining suggest that the practice is evolving rather than dissolving.
Be a Good Supporting Actor and Refer a Friend!
We need some new scene partners, so spread the word about AceableAgent and sign up for our referral program ! You'll earn a 30% commission for each friend who buys through you!
Laughing All the Way to the Closing Table
Our weekly humor section is where we take a moment to laugh a little. You know, in order to save our sanity.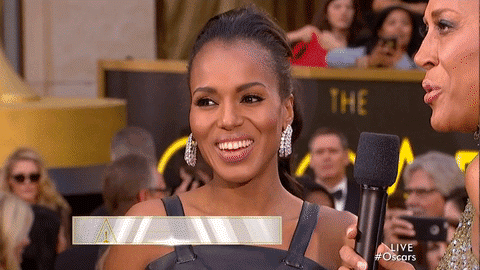 Have you seen these 6 movies starring real estate agents?
Real estate is a sexy business, which means it's perfect material for Hollywood storylines. They may not be Oscar winners, but some of our favorite films are movies that star real estate agents.
And the weirdest celebrity real estate purchase goes to . . . .
Oh, Nicholas Cage. When Nic went on a real estate buying spree a few years ago, his purchases included this pyramid-shaped tomb in New Orleans (where he also owned a haunted house that was repossessed by the tax man). We think he's taking the National Treasure stuff a little too far.
Paperwork mishaps also plague the movie industry.
Is messing up a contract your worst nightmare? At least your embarrassment is contained to a few clients and colleagues. If you're Warren Beatty, the moment will live in infamy and the mishap will become meme fodder . Last year's Best Picture envelope debacle is a perfect reminder of why you always want to proofread paperwork before handing it off.
Remarkably terrible listing photo of the week goes to . . .
No, this isn't the home of Willy Wonka. But this Beverly Hills mansion does come complete with a candy room , which caught the eye of Oscar regulars Jay-Z and Beyoncé. Unfortunately, the power couple was outbid by Minecraft creator Markus Persson. (Sorry if this was your listing.)
Write your own award-winning script.
Enter our (https://www.instagram.com/p/BfuFK5KgmgN/?utm_source=Iterable&utm_medium=email&utm_campaign=mktnewsletter9)! Winner receives $25 to Starbucks and a shoutout in next week's newsletter. Photo below.
Aceable Agents of the Week
This week, two all-star agents tag team to deliver some words of wisdom.
Agent: Stephanie Studdard Brokerage: Keller Williams North Collin County Market Area: Collin County, Grayson County and Denton County
How long have you been in the industry and how did you first get started in real estate?
Stephanie: I have been in real estate for a little over three years now. My dad has been a commercial broker ever since I can remember. He has been encouraging me to get in the field for years now, I just didn't think that was what I wanted to do. Then, when my youngest girls started kindergarten, it was time to find a job. I didn't want an 8-5 desk job. I needed something with flexibility but that still paid well. I decided to give it a shot, and it's the best decision I've made. I absolutely love it and wish I had started sooner.
What advice do you have for new agents who are just starting out in the business?
Stephanie: Do as many open houses as you can.
What's your favorite real estate catchphrase or words to live by?
Alec: One more! (Meaning, you can always do one more of something before day's end. One more call, one more email. Whatever it is to get ahead.)
Agent: Tony Barker Brokerage: Premiere Home Realty Market Area: Houston Metro Area
How long have you been in the industry?
Tony: 14 years
What is the trait you most admire in other real estate agents or brokers?
Tony: Honesty
What advice do you have for new agents who are just starting out in the business?
Tony: Go big fast. Train, train, train.
Want to learn more about our Agents of the Week? See their full responses to our interview questions on the AceableAgent blog.
Nominate a Colleague to Be Agent of the Week
Work with someone deserving of the Aceable Agent of the Week honor? Nominate a colleague today !
Deal of the Week: Direct a Film
Want to film and edit video that's sure to attract buyers? Then you need our popular CE course, Close Ups and Closings: Using Video to Market Real Estate (TREC #32375).
You might not produce anything that will win an Oscar, but you can certainly win over clients. In fact, 85% of buyers and sellers want agents who use video.
Get an additional 10% off our video marketing course with the code FIRST10 today!