Why Choose Aceable for Your Michigan Real Estate Course?

As already stated, most approved education providers will cover the same or similar topics in their Michigan Real Estate Course. So, the real questions you should ask yourself are, "Why Aceable?" "What's different about their course?"
Convenient
Well, first off, the Aceable Michigan Real Estate Course is an online, go-at-your-own-pace course that can be accessed on your desktop, laptop, tablet, or smartphone. It's the ultimate convenience for students who are trying to get this education requirement done while juggling the demands of their already very busy lives — including, perhaps, their current day jobs.
That's why Aceable made it possible to start, stop, and save your progress at any point in the course. Change devices, and you'll still be able to pick up on one device right where you left off on the other.
There's even an in-course audio option available!
Trustworthy
You can trust Aceable to teach you what you need to know in order to pass the Michigan state licensing test. Our course has been endorsed by the #1 Keller Williams associate in North America. We have a Michigan exam pass rate of 80%, and for those with lingering doubts, there's the Aceable "Pass the test or get your money back" guarantee.
Engaging
Aceable gets it. Some of the topics the state of Michigan wants us to cover can be a little… well… dry.
But while some education providers will take their dusty, old textbooks with their black & white diagrams and convert them to PDFs or other digital formats and call it an "online" course, Aceable's courses are truly created with the online student in mind.
You can expect to find:
Colorful infographics that summarize important topics
Videos that simplify complicated topics
Interactivities that keep you focused and challenged as you go
And much, much more
Have trouble remembering the federal Fair Housing Act protected classes? Try this humorous, little mnemonic device: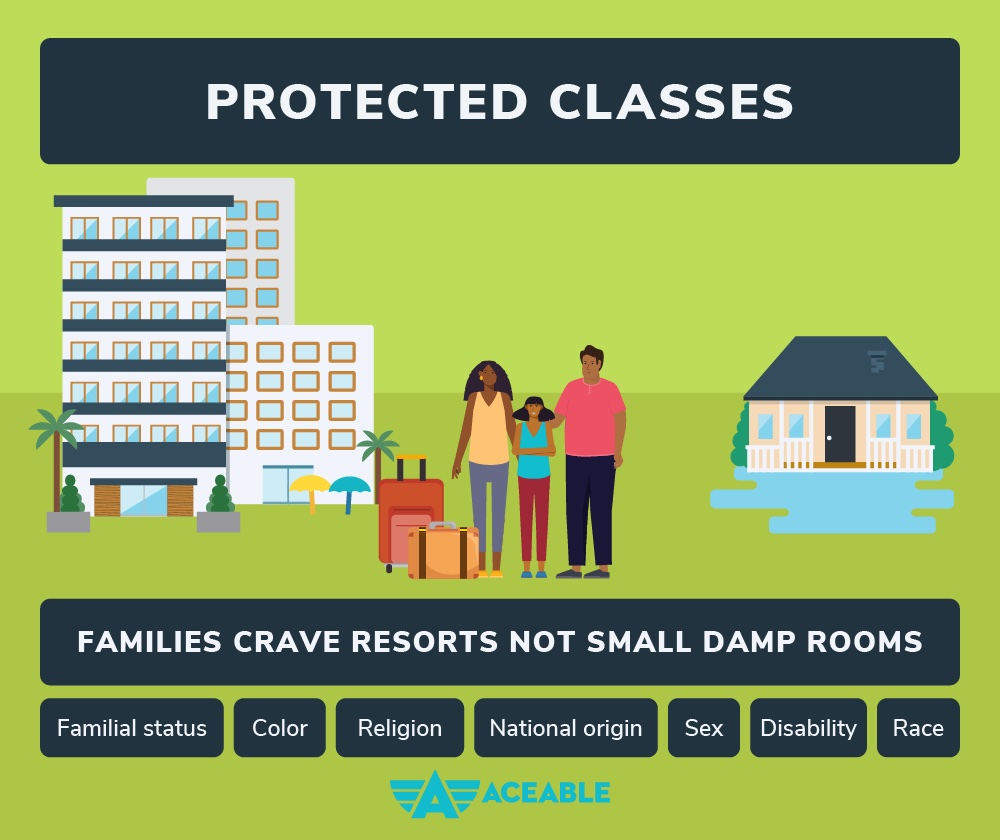 Test Prep Options
While we think our teaching approach excels at making the course material memorable, we understand that students want assurance that they are ready for the test to come. That's why Aceable's online Michigan Real Estate Course includes test prep at no additional charge — something you won't find with many other online real estate schools.